We Love Tapas Tours
Discover Spanish cuisine, culture and history, all through the "art of the tapeo"
Go to Seville Traditional Tapas
Seville Traditional Tapas
When it comes to food in Andalucía, Sevilla is "tapas central". It's said to be the original home of this increasingly popular cuisine, and with We Love Tapas you can enjoy an authentic tapeo experience, visiting traditional family-run tapas bars.
Go to Sevilla Market & Tapas
Sevilla Market & Tapas
The WLT Market & Tapas Tour is the perfect way of getting to know two of Sevilla's most important food markets in the company of an experienced local guide.
Go to Sevilla Oldest Taverns
Sevilla Oldest Taverns
Our Seville Oldest Taverns Tour takes you to four legendary bars, all over a hundred years old (the youngest is 103, the oldest 369) where you can enjoy a tapa and a drink that is particular to each bar.
Go to Sevilla Flamenco & Tapas
Sevilla Flamenco & Tapas
Andalucía is the birthplace of flamenco and Sevilla is the perfect place to enjoy an evening of passionate music and dance followed by delicious food and drink. Our Flamenco & Tapas Tour has been designed for you to enjoy the best of both and is available every evening.
Go to Sevilla Cycling & Tapas
Sevilla Cycling & Tapas
FEATURED ON LONELY PLANET…. Hungry after your cycling tour? Want to work up an appetite for tapas? ELECMOVE, Sevilla's top cycle tour specialist, and We Love Tapas, local experts on all things food, have teamed up to bring you the best of both our beautiful city and its fabulous food culture.
Go to Sevilla Sherry & Tapas
Sevilla Sherry & Tapas
Our Sherry & Tapas Tour will take you through an entire tapas meal with perfectly paired sherries for each dish. You will learn about the origins of sherry, the unique solera blending and aging system, and best of all you will get to taste 4 wonderful sherries as they were meant to be tasted.
Go to Sevilla – Tasting Triana
Sevilla – Tasting Triana
Starting off at the Triana Market you'll have a stroll around while learning about its history and the products on display. After sampling some delicious Ibérico ham with a glass of chilled sherry, you'll head off to three of Triana's best loved tapas bars, taking you through the barrio's little side streets and along bustling pedestrianized areas.
Go to Sevilla Private Experiences
Sevilla Private Experiences
Looking for a unique experience? All of our We Love Tapas food & wine tours can be customised and we are happy to arrange a private tour especially for you. Or just tell us what you have in mind and we will make your culinary and cultural wish list come true.
Go to Malaga Tapas Tour
Malaga Tapas Tour
Malaga is becoming increasingly well-known for its cuisine, and the culture that supports it, and now you too can enjoy the authentic experience of the tapeo with one of our WeLoveTapas tours.
Go to Malaga Market & Tapas
Malaga Market & Tapas
The WLT Market & Tapas Tour is the perfect way of getting to know Malaga's famous central food market, starting with churros & chocolate, followed by various market snacks and finishing up with traditional tapas.
Go to Malaga Picasso & Tapas
Malaga Picasso & Tapas
Art and food have never been matched so well. This tour is the perfect way to get to know about Pablo Picasso, Malaga's most famous son, in the company of an experienced local guide.
Go to Malaga Street Art & Tapas
Malaga Street Art & Tapas
Join this unique food tour of Malaga and learn the difference between street art and graffiti. This fascinating stroll through Malaga's new Soho District will show you some of the city's world-famous and ever-changing street art scene, with stops at local tapas bars stops along the way.
What We're All About
Personalised Food & Wine Tours in Sevilla and Malaga
We create food & wine experiences so you can enjoy tapas like a local.
Shawn Hennessey (Sevilla) and Victor Garrido (Malaga) are well-established and respected food and wine experts in their home towns and have been running their own successful tours for the many years. With the creation of We Love Tapas, a natural extension of what they already love doing, they are offering a fun and informative "light tapas tour" that anyone can enjoy, serious foodie or otherwise. Daily lunchtime and evening tours will be led by their personally selected team of knowledgeable, enthusiastic and entertaining local guides. And you will also be given the We Love Tapas info pack which includes other great places for you to visit. Shawn and Victor will answer your enquiries (no impersonal online booking here) and make sure your We Love Tapas experience is a memorable one. Meet our fabulous teams!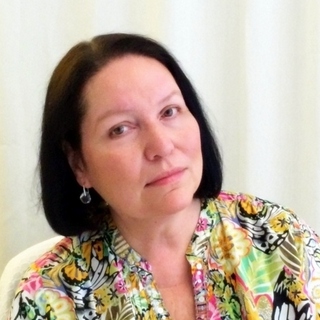 Shawn Hennessey
Sevilla ~ Founder & Guide
Born in Canada by mistake, Shawn has been living in Sevilla since 1993 and has found her true home. Her Sevilla Tapas website, founded nine years ago, is probably the best English language information resource on tapas in Seville, and this depth of knowledge underpins her tour business, and her involvement in local gastronomy.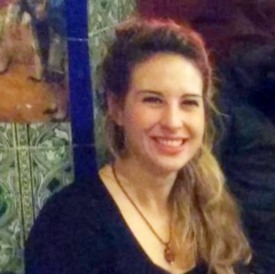 Delia Escalón Prada
Sevilla ~ Guide
It is possible to find "a passion for food" written in Delia´s DNA. She was born in Cadiz, where her grandfather was a well known chef, and food was always a matter of worship in her family.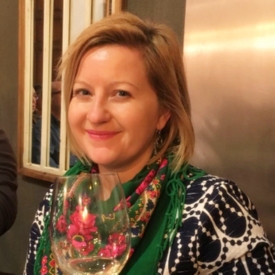 Ania Marchlik
Sevilla ~ Guide
Ania, born in Poland, has always loved to travel and discover new places, though she never thought about leaving her home town permanently until she came to Sevilla. She was completely won over and eight years ago she packed her bags and set off on her southern Spanish adventure, which she hopes will last forever.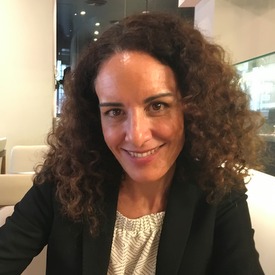 Cinta Romero
Sevilla ~ Guide
Cinta was born and raised in Seville. ​From an early age h​er senses ​were attuned to all sorts of food and different ways of serving it. Once she grew up – and against her parents' wishes – she ​firmly​ dedicated herself to her twin passion​s:​ gastronomy and hospitality. Cinta also​ loves travelling and she spen​t​seven years living in Washington DC with her family. Now Cinta is back home working on her own special project to promote the gastronomy of Sevilla. She is also passionate about ​helping​ visitors understand​ the true meaning of ​the Tapeo​ in Sevilla, and how they can best enjoy tapeando ​like a local.​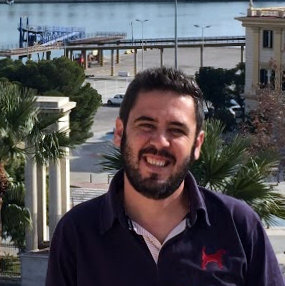 Victor Garrido
Malaga ~ Founder & Guide
Malaga born and bred, Victor is a second-generation tour guide who is not only continuing the family tradition but also looking for new ways to show visitors his personal vision of Malaga. He loves the diversity of food that's available in his home town and says you can travel the world without ever leaving the restaurants of Malaga. He believes that the best way to get to know a city is by eating your way through it!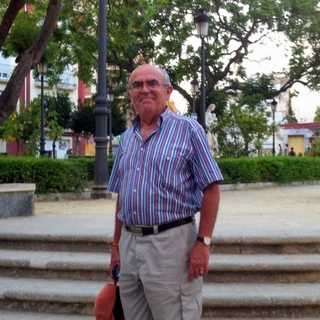 Paco Garrido
Malaga ~ Guide
Growing up in a typical neighborhood of Malaga, Paco fondly remembers local traditions like Holy Week, grilling sardines on the beach, and working with his father at the local market. A dedicated guide for many years, his motto is that few people really dislike history, food and art, it is merely the way it's presented to them, and with his quick wit, charm and general free-wheeling personality, he mixes bits of history, cultural insight, and food and wine references into his tours.
Contact Us!
To ask us something, book a tour or just to say hi.